Dr. Rehklau and Mr. Batrawe from Germany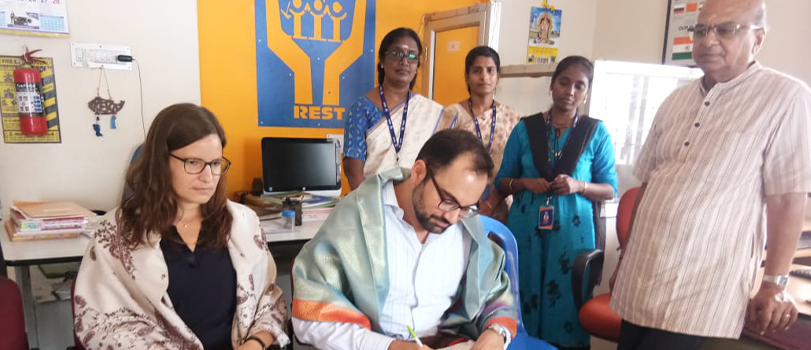 Dr. Rehklau and Mr. Batrawe from Germany
122
122 people viewed this event.
Dear Dr.Rehklau and Mr.Batrawe are very grateful to you and your organisations for today's cc office.And we are immensely pleased with the interesting feedback given on our mutual discussion, you had with our officials, Mr.Srinivasan and Balakrishnan, on our different projects. We sincerely feel it as a matter of great recognition given for our TEAM's honest and dedicated service being rendered to the poor rural women for their sustainable socio-economic development.
D.Srinivasan CEO, REST NGO Coimbatore 98422 27752.